Okay so as some of you may know I absolutely love the blog Impractical Compositions!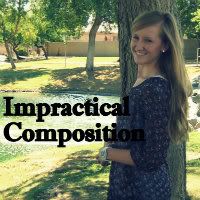 She posted this activity earlier and so now I'm copycatting.
Age:
24
Bed size:
Queen (Although I'm sure Randy wishes it was a King)
Chore you hate:
Hanging Up Clothes!!
Dogs:
I LOVE BOE, he is just the cutest, sweetest little pup that ever did grace my life!
Essential start to your day:
Waking up next to my love and wishing each other a wonderful day :)
Favorite color:
Seafoam Green
Gold or silver:
Niether...Platinum, White Gold, or Rose Gold
Height:
5'3
Instruments you play:
I play the recorder? lmao.
Job title:
Admissions Coordinator/Insurance Verifier
Kids:
Hopefully a bunch one day, just not TODAY
Live:
Annapolis, MD - LOVE IT!
Middle name:
Rae
Nickname:
Dani, Bailer, Dee, Dani-Rae
Overnight hospital stays:
Oh jeeze, more than I care to remember
Pet peeve:
People who are rude or feel entitled.
Quote:
Those who bring sunshine into the lives of others cannot keep it from themselves.
Righty or lefty:
Righty
Siblings:
One beautiful little sister
Time you wake up:
6:20, although Randy wakes me up at 5:30 when he leaves so he can have a kiss
University attended:
Towson University
Vegetables you dislike:
Lima Beans! YUCK
What makes you run late:
Usually trying to get Boe comfortable outside, or trying to figure out something to do with my hair! I have the worst hair envy...
X-actally when was your last vacation:
June-July! We went to Hawaii!!!
Yummy food:
Italian Cold-cuts and Slurpee!
Zoo animal:
Gazelle's...I just love them!
So tell me now, what are the ABC's of You!?